Established in 2009
Serving Albuquerque, NM
Foreclosure Lawyer in Albuquerque, NM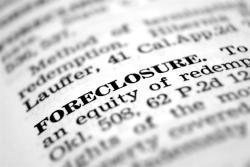 If your home is being foreclosed, an Albuquerque, NM foreclosure lawyer from our firm can help you through the process. At Sutherland Law Firm, we are here to help our clients through their real estate matters. We understand that the prospect of having your home foreclosed can leave you feeling frustrated, scared and alone. We know that this can be a devastating situation, and we are here to help you through it.
Our team can answer any question or concern that you may have regarding your situation. No matter what the circumstances may be, our attorneys can help to provide you with the guidance that you need. We communicate openly with our clients throughout the entirety of the process to ensure that everything goes as smoothly as possible.
We always make it our priority to get financial solutions made to fit the wishes and budgets of all of our clients. If you are dealing with the process already, we can help you to assess your situation to ensure that the process is as easy for you as possible.
An experienced Albuquerque, NM foreclosure lawyer that you can count on is here at Sutherland Law Firm. Call us today to consult with an attorney.
Initial Consultation
Claim Offer
Sutherland Law Firm, LLC
2901 Juan Tabo Blvd., Ne Suite 100-E
Albuquerque, NM 87112
Powered by Yodle, Inc.
Message Sent. Thank you for contacting us. We will be in touch with you shortly.
Send A New Message
Contact
Sutherland Law Firm, LLC
2901 Juan Tabo Blvd., Ne
Suite 100-E
Hours
Mon - Fri:

8:00am

-

5:00pm

Weekends:

Closed
Qualifications
NM State Bar
TX State Bar
MI State Bar
American Bar Association
© Sutherland Law Firm, LLC.

All rights reserved.
Please consult an attorney for advice about your individual situation. This site and its information is not legal advice, nor is it intended to be. Feel free to get in touch by electronic mail, letters, or phone calls. Contacting us does not create an attorney-client relationship. Until an attorney-client relationship is established, please withhold from sending any confidential information to us.