Established in 2009
Serving Albuquerque, NM
Oil And Gas Law in Albuquerque, NM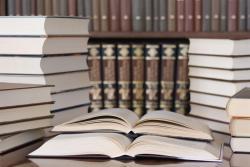 With an industrial enterprise as complex as oil and gas drilling, handling, and transport, an attorney well-versed in oil and gas law is of absolute necessity when it comes to making it in Albuquerque, NM. With a process as complicated as oil and gas law, Sutherland Law Firm, LLC aptly serves clients by handling the heavy paperwork and other such legal matters.
At Your Service
As an attorney who understands oil and gas law, Sutherland Law Firm, LLC is prepared to take care of all your oil and gas concerns in-house. Sutherland Law Firm, LLC understands the existing precedents and web of legal relationships involved in the oil and gas business, and will help you navigate the intertwined legal relationships between contractors, sub-contractors, land owners, and insurers.

For more information about Sutherland Law Firm, LLC's oil and gas law services, call today to schedule an appointment.
Initial Consultation
Claim Offer
Sutherland Law Firm, LLC
2901 Juan Tabo Blvd., Ne Suite 100-E
Albuquerque, NM 87112
Powered by Yodle, Inc.
Message Sent. Thank you for contacting us. We will be in touch with you shortly.
Send A New Message
Contact
Sutherland Law Firm, LLC
2901 Juan Tabo Blvd., Ne
Suite 100-E
Hours
Mon - Fri:

8:00am

-

5:00pm

Weekends:

Closed
Qualifications
NM State Bar
TX State Bar
MI State Bar
American Bar Association
© Sutherland Law Firm, LLC.

All rights reserved.
Please consult an attorney for advice about your individual situation. This site and its information is not legal advice, nor is it intended to be. Feel free to get in touch by electronic mail, letters, or phone calls. Contacting us does not create an attorney-client relationship. Until an attorney-client relationship is established, please withhold from sending any confidential information to us.